Growing up in Monjo in Khumbu in the Everest region of Nepal, 25-year-old Pemba Sherpa always wondered where the people she would see walking past her village came from with vegetables, rice and vegetables. 'other goods. She often helped them by offering them tea or hot water. But, deep down, she wanted to know more about them and help them better.
Most of these people came from villages below Khumbu, such as Chheskam, Bung and Jubing. They came to look for jobs to support themselves. Some worked as laborers while others worked as porters. With limited opportunities in their home villages, they believed that going to Khumbu, which receives over 500 visitors a day during peak tourist season, was the right thing to do as it would help them earn a better living.
"It was their only option," Sherpa says. "I always wished I could help them"
Having wanted to help them for a while, Sherpa, who is currently pursuing studies in environment and development at Ritsumeikan Asia-Pacific University in Japan, recently started a project to help people in remote areas of Nepal. The project aims to build 33 sustainable greenhouses in the remote village of Chheskam in the rural municipality of Mahakulung and help residents support themselves during Covid-19 and beyond through agriculture.
Project against poverty
"It's a small initiative through which we want to reduce poverty in the region. The project is small, but the hope is that we can encourage people to get into farming so that they don't have to buy exorbitantly expensive food, "she said.
The project is led by a student organization Development Deeds (DD), which has two Nepalese members and two Japanese members. Funds for the project were obtained by DD through Ritsumeikan Asia Pacific University and a grant he received from Japan. The team members had planned to come to Nepal themselves and initiate some kind of cultural exchange program. But, due to travel restrictions amid the pandemic, they have been asked not to leave Japan.
Their original plan was to take the project to remote villages in the far west of Nepal, but they were advised not to go there as it was difficult to get there during the pandemic and they were warned. that people weren't cooperative enough.
Then Pemba even thought of doing it in Khumbu (the upper region of the Solukhumbu district which also includes Everest) but felt that the villages of Solu (the lower region of the district, which is more remote) would be a better place. to do the project.
Pandemic and beyond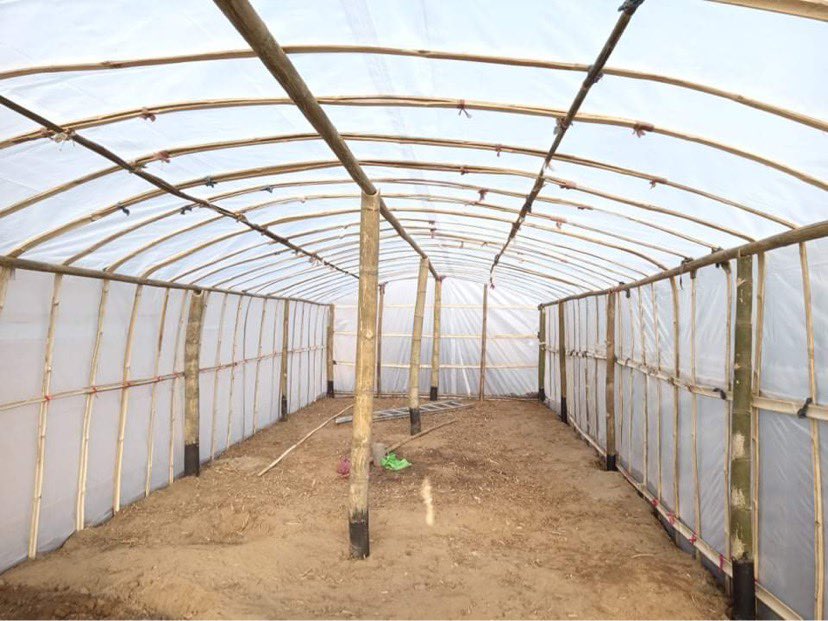 "As Covid-19 took income opportunities away from these people, we wanted to do something for them. The first phase of the project has been completed and the response we have received is proof that we are on the right track.
Ambir Kaji Kulung is one of the beneficiaries of the project. Kulung worked as a porter for Everest climbers and hikers before the pandemic. The contagion took away his job and he worried about having two meals a day. But, thanks to the project, he was able to exchange some vegetables for cereals and also sell them to workers at a nearby hydroelectric project.
"Things were bad, but thanks to this project, we have something to look forward to for the future," says Kulung.
Chheskam is one of the less developed areas in the district. The place has only road access, otherwise it takes 24 hours to get there from Kathmandu. With people now able to grow vegetables, they believe that with road access, in a few years, they will even be able to send them to areas like Salleri and Jiri.
"We're not getting carried away, but there are opportunities," Kulung says.
Progress and plan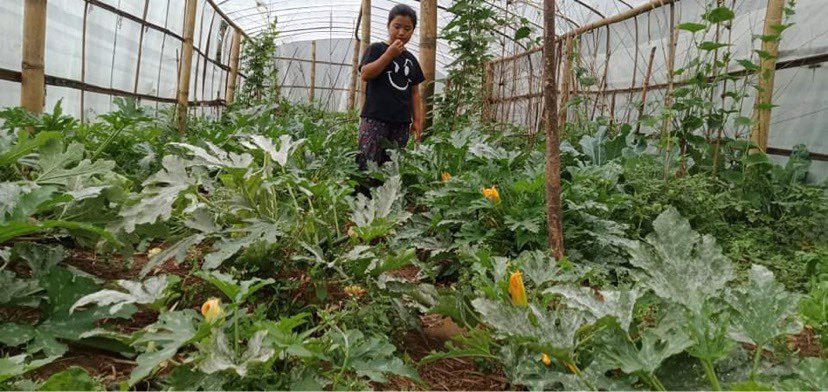 The first phase of the project has already built 11 bamboo greenhouses in the village. Sherpa says they chose bamboo because it was a cheap alternative to metal that can encourage neighboring villages to do something similar.
"We want to empower them. It is inexpensive and will easily last a decade, "she says.
The project has also helped residents with vegetable seeds that can be grown in the regions.
"People often grew crops like corn and buckwheat as well as seasonal vegetables and potatoes, but this greenhouse gives them the opportunity to do much more," says Dipak Bhujel, the project coordinator.
He says residents were very happy with their performance as the remaining houses asked him when their greenhouses would be ready.
"The second phase is underway as we build 15 more which should be ready soon. After that, we'll finish the other seven, "Bhujel adds.
Local organizations are also happy with the project, says Bhujel, as the rural municipality plans to open cold storage facilities in the area and distribute them to areas like Salleri, Lukla and Namche.
"There will be a demand for the products, but the supply will be a challenge. But the residents hope the local government will help them, "he said.
Sherpa says she is very happy that people took this in a positive way, as she thinks it can be a good way for the village to support and empower itself through projects like this.
Photos: Development records