Until recently, I hadn't considered University College London as an artistic destination: sure, the campus between Euston and Warren Street is home to the pleasantly offbeat Grant Museum of Zoology and Petrie Museum of Egyptian Archaeology, but the art? In fact, there is also a UCL Art Museum (free, open Wednesday-Friday 1-5pm) with an eccentric collection centered on 19th-century statues by John Flaxman and a print by anyone who studied at the Slade. There's an equally quirky temporary exhibit on now: for "Testing Ground," the results achieved over the years by Slade students experimenting with techniques on test plates, the equivalent of the people printer. trying out pens at a stationery, were printed for the first time. time – a kind of accidental art. There are also other works dotted around, including a Rachel Whiteread in the new Student center…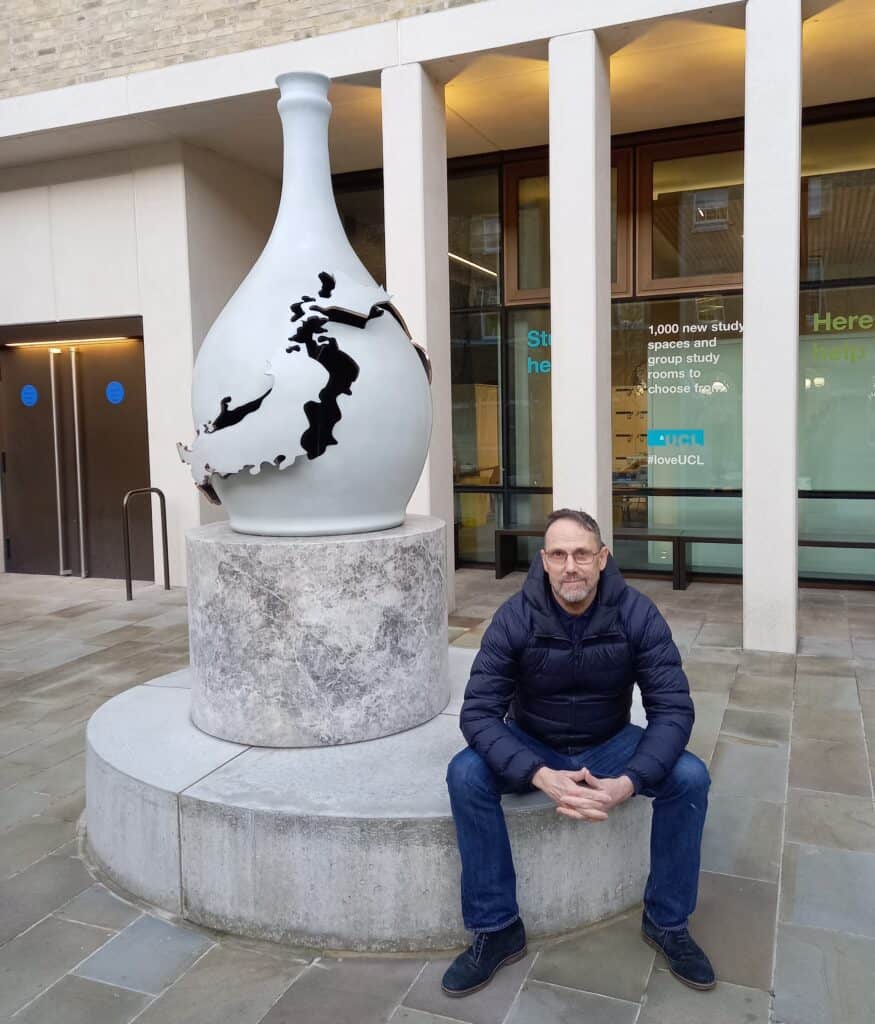 I discovered all this only because I was in the nearby "Japanese garden" for the launch of a new order, the first of several in preparation. Dutch artist based in London Bouke de Vries'first piece of public art does all the right things: reuses its established language to stunning effect, offers discussion potential, and comes with a pedestal designed to act as a seat on which it sits in my photo. De Vries was trained in the conservation of ceramics and is best known for his "explosive" way of recovering broken pots after they are accidentally broken. It's especially appropriate for a Japanese subject given the tradition of Kintsugi – the philosophically informed Japanese method of embracing an object's history by repairing areas of breakage with important and precious materials, such as gold. "Fragments of Memory" is a gray patinated bronze in which the apparent breakage of a bottle of soybeans (once used for import) takes the form of a displaced map of Japan, putting earthquakes, climate change, personal trauma and Covid in the mix of potential meanings. The public is welcome in the garden, which has only recently acquired several themed cherry trees – it takes its name solely from a memorial to the 'Ch?sh? Five'. They arrived to study at UCL in 1863, when Japan was an isolated state that banned foreign travel, and returned to play a key role in its transformation into an open and increasingly modern society. .
Art writer and curator Paul Carey-Kent sees a lot of exhibits: we asked him to write down everything that comes to mind
Categories
Keywords
Author
Paul Carey Kent
Art critic and curator, based near Southampton. I write most regularly for Art Monthly, Frieze, World of Interiors, Seisma, Border Crossings, Artlyst, … and, of course, FAD.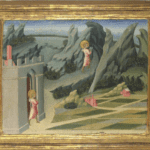 It might not seem logical, but not only are there many great podcasts that speak to artists, but radio can […]
I'm not sure you have to be obsessed to be an artist, but many artists have done work that is understandably described that way. The better known examples tend to be produced individually:
Tabish Khan the @LondonArtCritic chooses his favorite exhibitions to see as we head into a new year. Each comes with a […]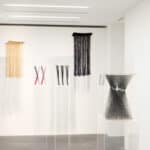 It's not quite over with the old in the gallery world. Here's a pick of ten free London shows that […]