This website requires javascript to be enabled.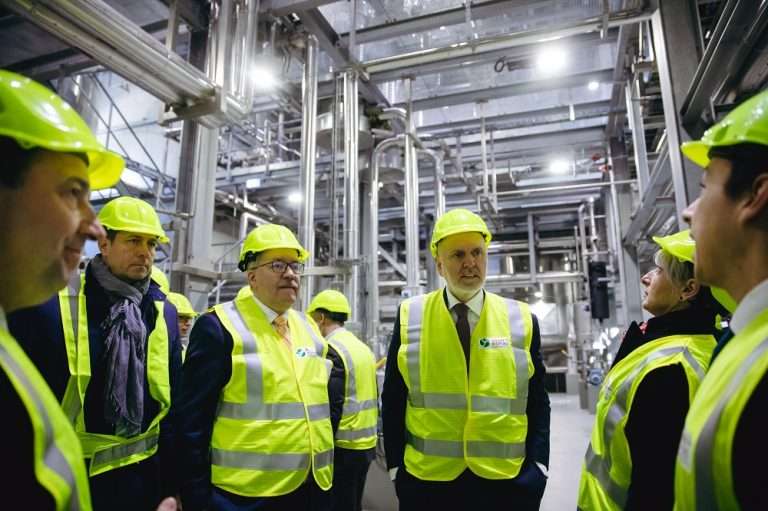 A new biofuel plant built by Rossi Biofuel and MOL Group has started operations in Hungary.
Work on the €45 million brownfield site began in June 2020 and the Komárom plant will significantly increase the volume of biofuel production in the country.
The state-of-the-art biodiesel plant will increase the company's annual production capacity to 50,000 tons per year.
The plant uses RepCat technology from the Austrian company BDI-BioEnergy International. It allows the treatment of fatty waste such as used cooking oils, trap fats, animal fats or vegetable oil production residues.
Oszkár Világi, Deputy Managing Director of MOL Group, said: "We have brought unique technology to Europe that allows us to produce biofuel from almost any type of fat.
"This is a huge success for all of us, as the circular economy is one of the cornerstones of MOL Group's updated strategy. We are committed to recycling waste efficiently and meeting the growing energy needs of the world. world with ever more sustainable solutions.
"The energy transition is a long and complex process, but this investment clearly shows that conventional fuels can be transformed into more environmentally friendly fuels with the right technology and by using waste."
The MOL group and the Envien group will hold 25 to 75% of the installation.
"This new modern plant is the Envien Group's first major investment in the production of advanced biofuels, where waste is transformed into useful products. In our opinion, a plant that uses waste and mainly domestic raw materials, contributes to the savings of greenhouse gases from transport and at the same time stimulates and stimulates the local economy and employment, a way forward and a priority for the group.Due to the Hungarian subsidies, we have decided to locate the factory in our production base in Komárom, Hungary, and we are confident that this is not our last such project," added Robert Spišák, Chairman of the Board of Rossi Biofuel.